We are delighted to announce that two of our Year 9 AMS students (Nina and Cynthia pictured) have been selected to participate in the Curious Minds 2020 program who are partnered with AMT, ASI and ANU.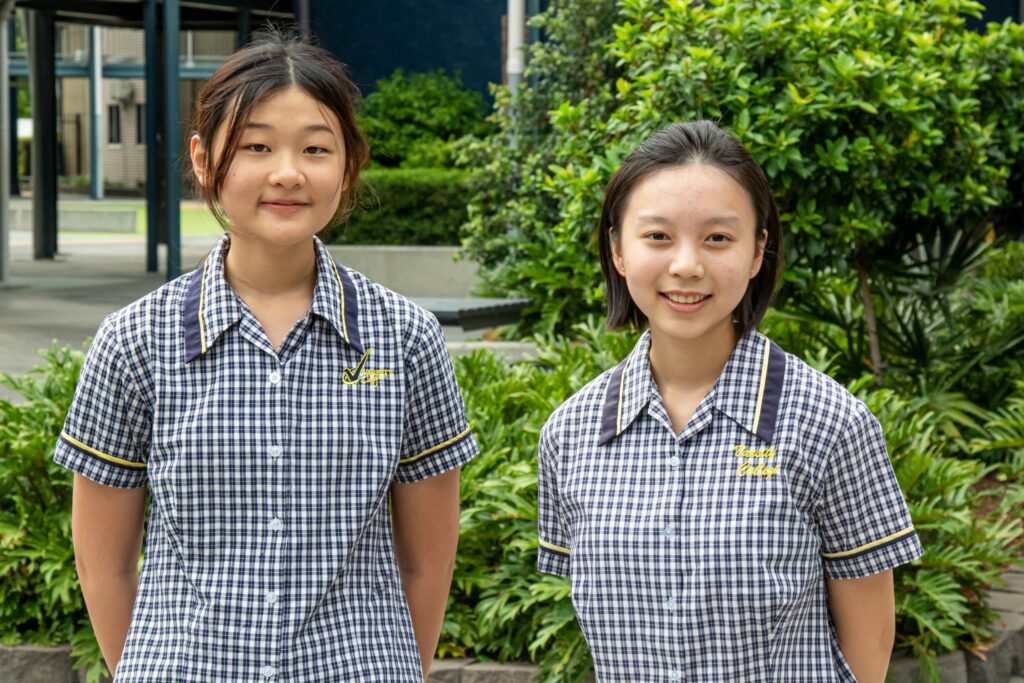 The students were selected based on the amazing results they achieved in the Australian Mathematics Competition this year where only 140 students across Australia were chosen.
Now in its sixth year, Curious Minds is a brilliant program designed to encourage girls to continue STEM studies in their senior secondary school years and at tertiary level.
Curious Minds is aimed at highly capable girls in Years 9 and 10 who have an interest in STEM learning areas. It is a six-month program that combines two camps and a STEM coaching program. The camps will enable the girls to explore all aspects of science, technology, engineering and mathematics through guest lectures, interactive sessions, practicals and field trips.
Congratulations to Nina and Cynthia! We hope they enjoy the program.
Please see the link below for a feature article from Federal MP and Minister for Industry, Science and Technology, the Honourable Karen Andrews.