Last Friday our Varsity Vikings Football teams hosted Southport State High School in the Independent Schools Cup. Our Senior Girls...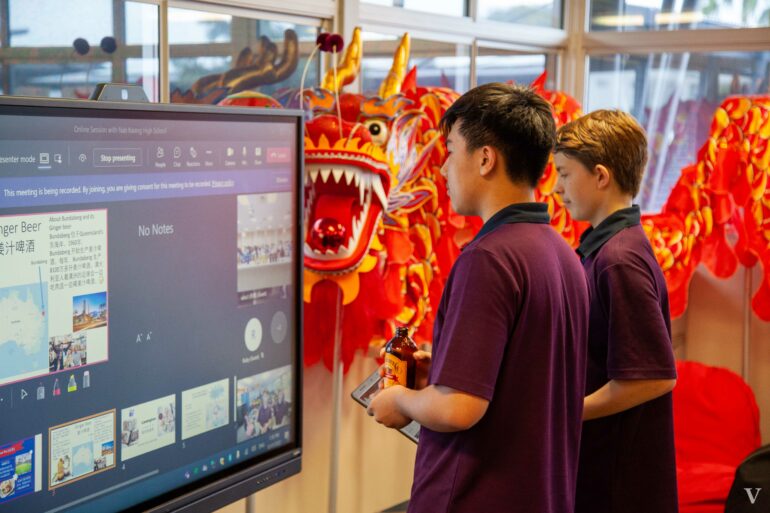 Late last term our Year 10 ASPIRE Chinese and Chinese classes participated in a virtual cultural exchange with Nan Kwang High School in Taiwan. Our students took turns to showcase traditional Aussie foods and learnt about the various types of Boba milk tea from Taiwan. We even tried to pass...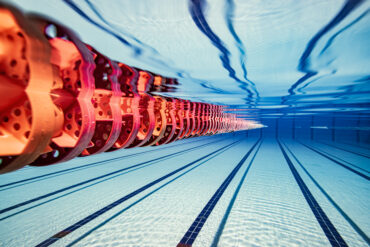 Our Varsity Vikings made a splash at the 2022 QLD Schools Swimming Championships. Congratulations to three young athletes from our...
The Year 9 Art ASPIRE student have been busy this term creating tonal portraits of a person who plays a significant role in their life. The artworks are coming along beautifully, demonstrating the talent of this cohort of young artists....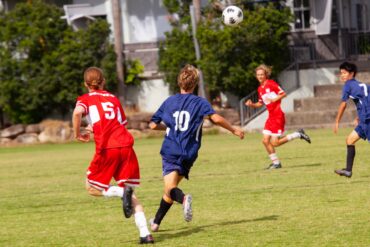 Yesterday Varsity ASPIRE Football hosted PBC and Mabel Park SHS in the first round of the ISC Cup. The ISC...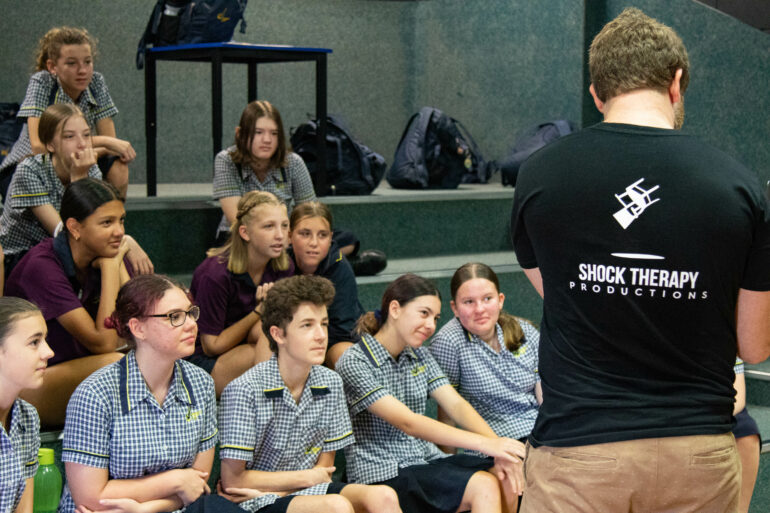 On Wednesday last week, Year 7-9 ASPIRE Drama & Year 11 Drama students had the opportunity to participate in a series of Drama workshops led by Zachary Boulton from Shock Therapy. These workshops were designed to support learning in their classes in order to prepare them for their upcoming assessment....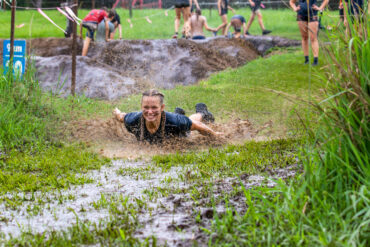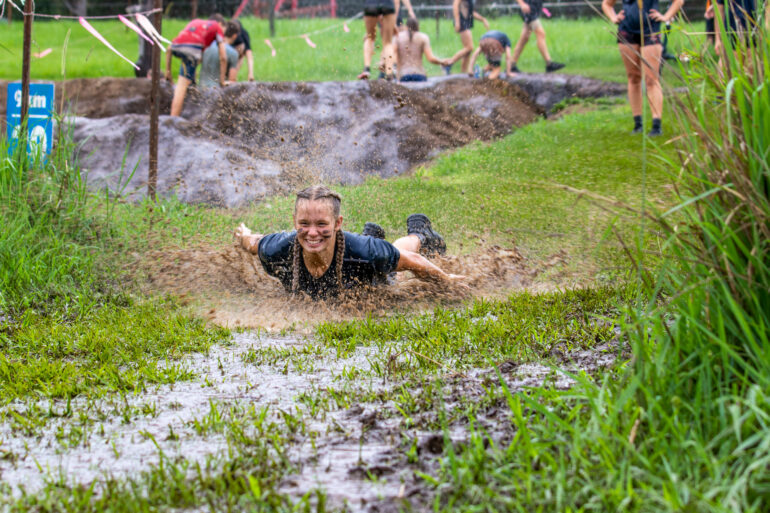 Students from our ASPIRE Sports program tackled the Numinbah Valley Raw Challenge today. Setting off to overcome their fears on...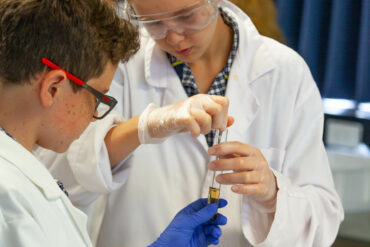 This week, year 7 Aspire AMS students took part in the new Zombie Apocalypse incursion. See below some short articles...