Today we're extremely proud to officially announce our College Dux for 2021, Jayde Keijer.
After taking out the top spot in Chemistry, Economics, Geography, Mathematical Methods, and Physics for VC's year 12 students, as well as Principal's Honours, Jayde achieved an incredible 99.65 to attain the highest ATAR result for Varsity College.
As the highest achieving, of an impressive 49, VC students to receive an ATAR over 90 in the cohort, we sat down with Jayde to talk about her plans for 2022 and beyond.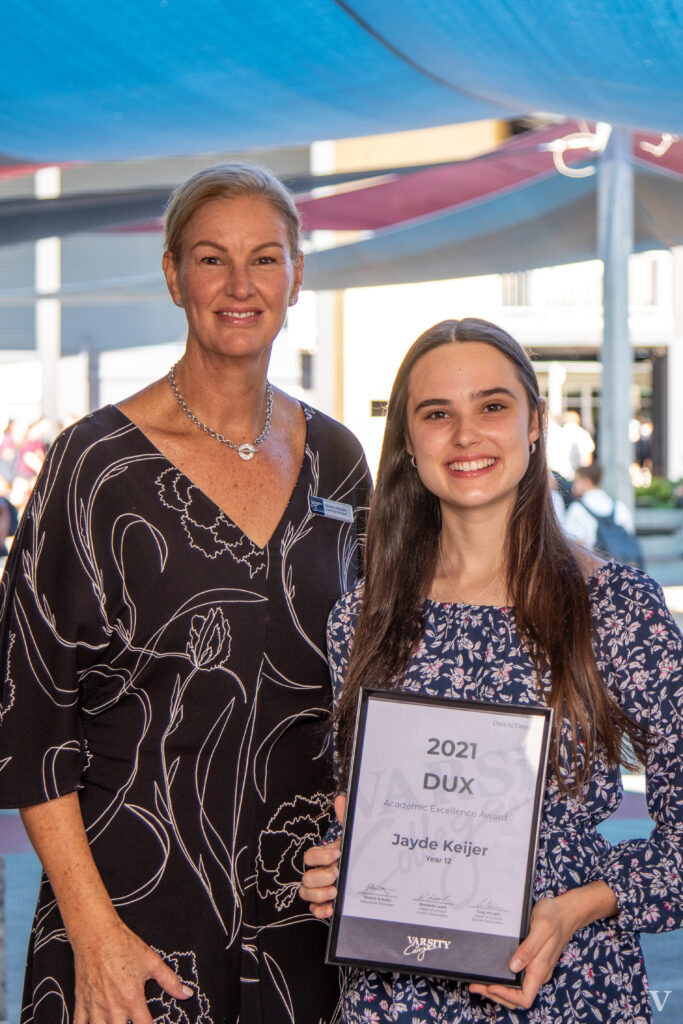 What will you be studying in 2022?
In 2022 I'll be studying a Bachelor of Advanced Finance & Economics (Honours) at The University of Queensland.
Why did you choose to study this?
My favourite subjects in school were Economics and Mathematics. Combining my passion for these topics and love for a fast paced and challenging industry got me excited about studying finance.

I chose the honours program at UQ because the university has a fantastic reputation and in hopes that the degree will set me up with the skills and mental capacity to succeed in such a challenging and competitive environment like finance.
How do you think Varsity College has prepared you for your chosen career path?
My teachers at Varsity College not only helped me find my passion for finance by highlighting my strengths, but were also dedicated to helping students such as myself succeed.

The effort that they put into organising content and answering my questions, fuelled my effort to achieve the ATAR I needed.

Learning from such approachable and encouraging people definitely helped me gain the skills and knowledge that I can take with me throughout university and as I progress into the finance industry.
Do you have any advice for this year's incoming Year 12's?
Use the resources available to you. Ask your teachers questions. Complete as many past external exam papers as you can to alleviate unfamiliarity.

Surround yourself with another student who has a similar ATAR goal as you to motivate each other.

Make your syllabus your best friend – those dot points are quite often the formula to exams and study notes. And as a side note, put in 100% effort 100% of the time and set an ATAR goal right from the get go. Internal marks count too.