On Thursday the 16th of June, Kate Foster, local author and Varsity College parent, visited our primary campus to speak with our Year 6 Students. Throughout this term, year 6 students have read, analysed and responded to Kate's wonderful book, PAWS, and were thrilled to meet the author in real life. Kate spoke with our students about her journey as an author, the experiences that inspired her to write PAWS and her new book The Bravest Word.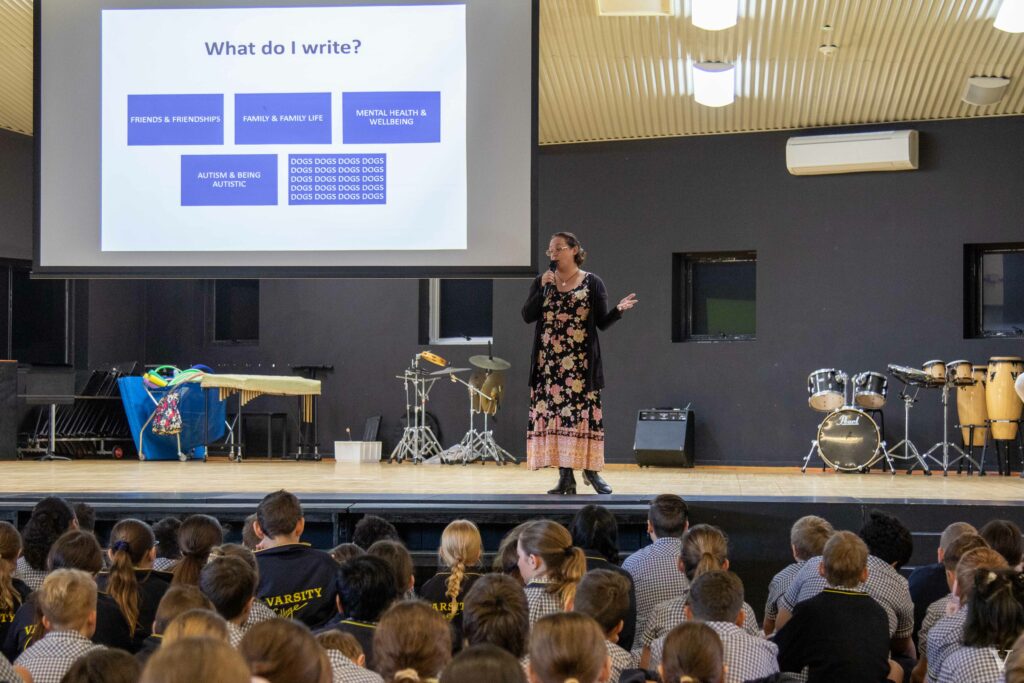 After speaking to our Year 6 students, Kate worked with our year 5 and 6 ASPIRE classes in a Writer's Workshop. Students learned about creating engaging characters, developing intriguing plot-lines and the writing technique of show, don't tell.
Varsity College is grateful for Kate and her time, and we are looking forward to reading the amazing stories from our new crop of aspiring authors.