Late last term our Year 10 ASPIRE Chinese and Chinese classes participated in a virtual cultural exchange with Nan Kwang High School in Taiwan. Our students took turns to showcase traditional Aussie foods and learnt about the various types of Boba milk tea from Taiwan.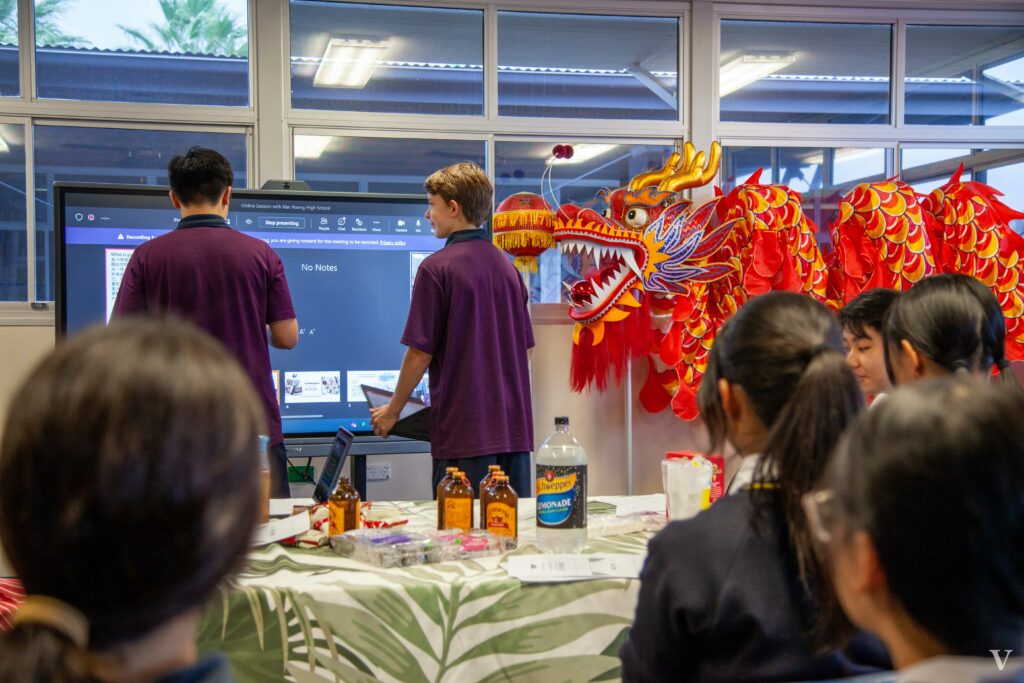 We even tried to pass bubble tea cups during our interactive session through our gigantic smart TV!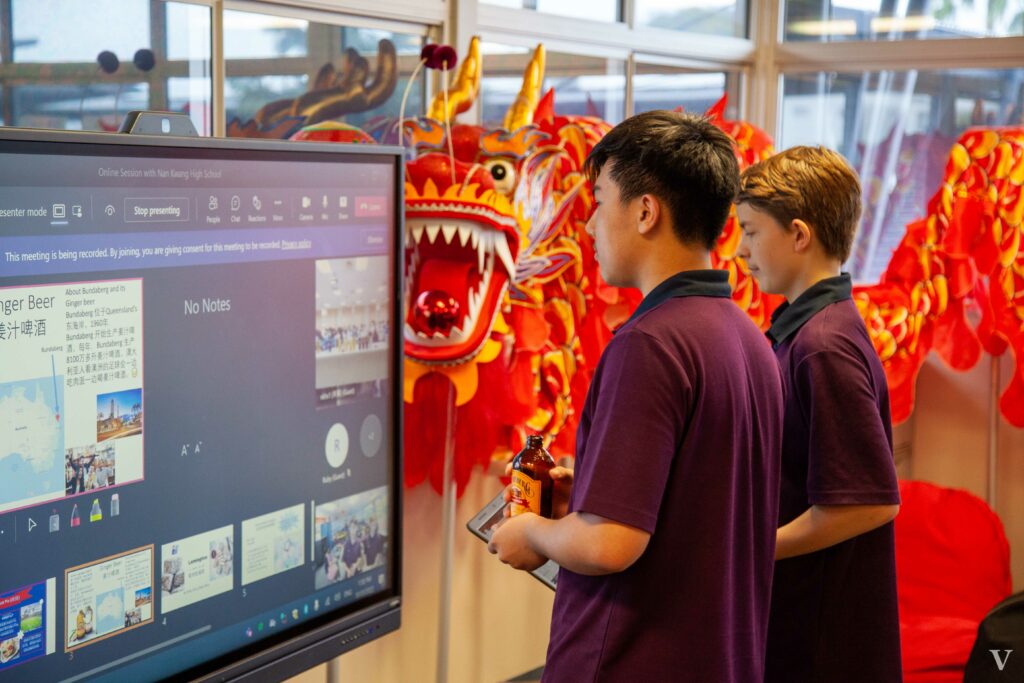 This opportunity has allowed our students to work with a global partner to share and exchange cultural knowledge with a highlight on language. Nan Kwang High school has taught us many things about school life in Taiwan and has broadened our scope of traditional Taiwanese culture.
Overall, this has been a very enjoyable experience and we look forward to continue working with them next term and beyond.