Our Varsity Vikings made a splash at the 2022 QLD Schools Swimming Championships.
Congratulations to three young athletes from our ASPIRE Athlete Development Program for their outstanding podium results at the State Swimming Championships last week. Our entire Varsity College family is extremely proud of your efforts.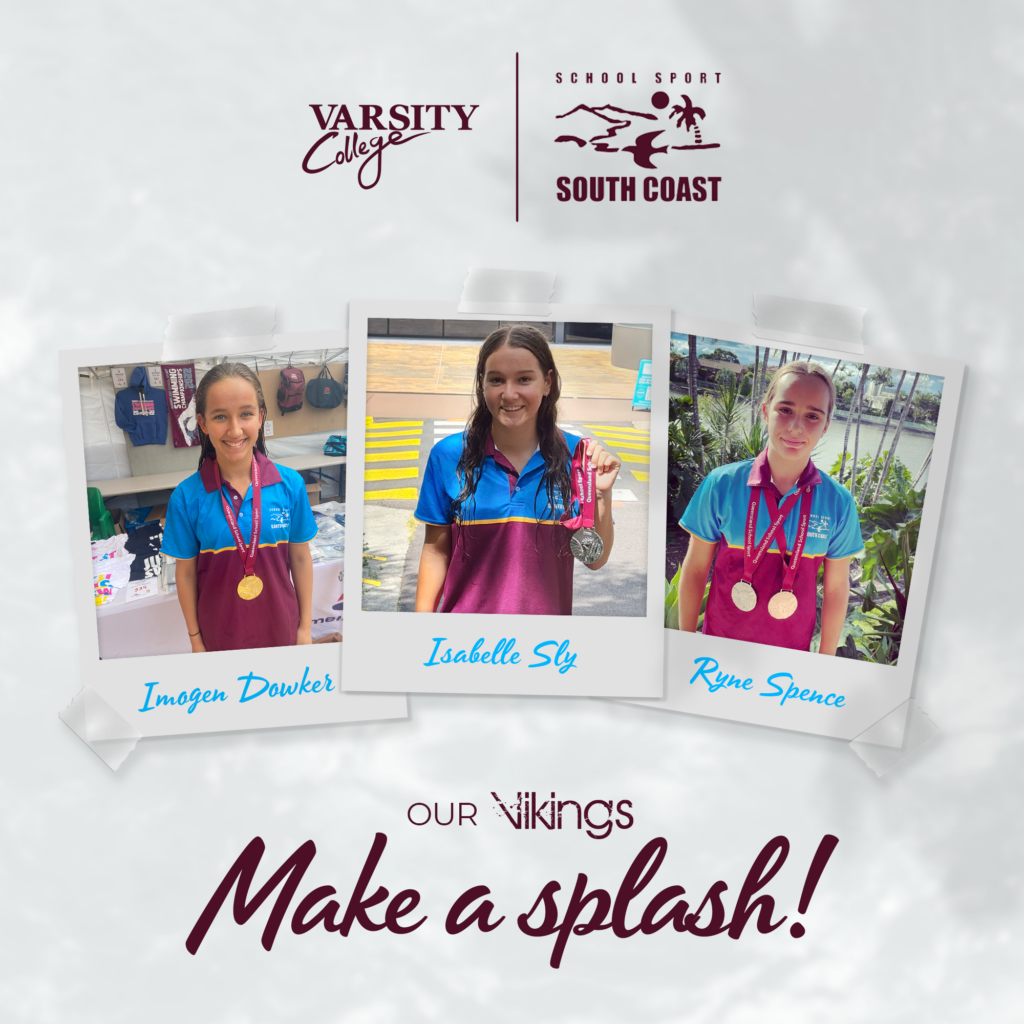 Imogen Dowker walked away with a gold in the 13yrs Girls 400m Freestyle. Ryne Spence took home two medals including a silver in the 14yr Girls 400m IM & bronze for the 100m Freestyle. Isabelle Sly also walked away with a silver, hers was won in the 15yr Girls 200m Fly!
Congratulations once again girls!