On Monday this week, year 9 AMS students took part in the AMS Forensics incursion. The day involved finding a murderer by conducting a series of forensic experiments and drawing conclusions about possible suspects. Students were required to synthesise this information to find the killer of the victim at the conclusion of the day. It also involved some cryptic clues about who the murderer was. Essentially, the students got to be a forensic investigator for a day!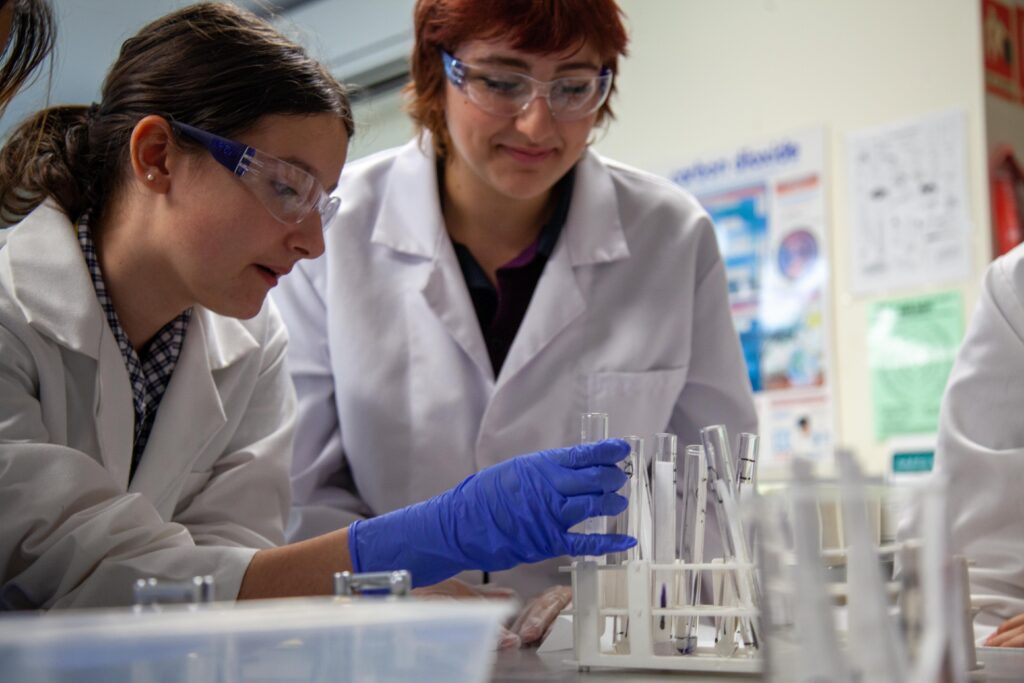 The experiments included: gel electrophoresis, fibre analysis, gunshot residue analysis, ink chromatography, and unknown powder analysis. The highlight of the day was watching the forensic investigation video on a murder they didn't find for decades after the event. It connects to what students have been learning in class as it used a chemical analysis to solve the crime.
Congratulations to the winning team: Chloe, Christian, Tilly, Holly and Siena.