On Friday afternoon last week, the year 7 AMS class were surprised with a visit from Currumbin Wildlife Sanctuary during their science class. Check out what a couple of students had to say about the experience.
Tilly Stubbings
In science, we have been learning about classification, invertebrates and vertebrates, and how to do a scientific drawing of an insect. On Friday, I learned that Spiny Leaf Insects actually change colour.
During the presentation, we got to stroke a snake and a lizard, we got to get a close up of a Spiny Leaf Insect and a frog, and we got to see a cockatoo dance! An interesting fact that I learned was that even though both male and female Spiny Leaf insects have wings, only the males fly.
Friday's event gave me extra revision time, and it really helped because I'm so busy during the week. I left there feeling a little bit more confident, and I hope we can do something like this again.
Saskia Knevitt
The presentation was an entertaining yet educational experience that our class was fortunate enough to have. Staff from the Currumbin wildlife sanctuary were able to come around and give us a lesson on the study of classification and food webs. The presentation was fun and interactive, giving the class a much deeper understanding for our science unit this year.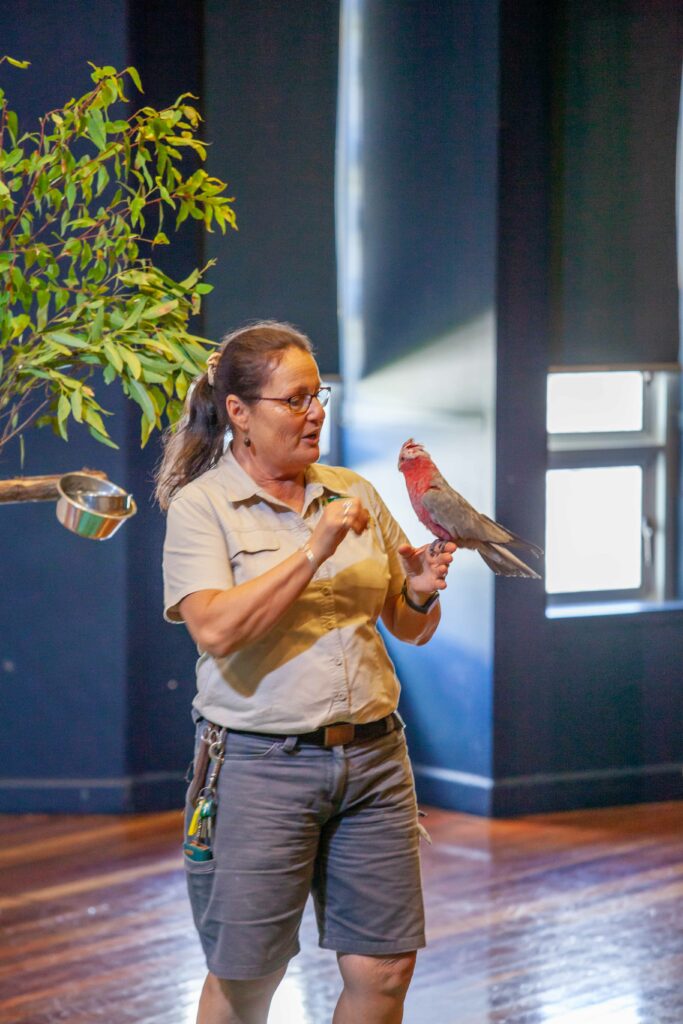 This was a great way to prepare for our exams which are coming up soon. Although the learning was good, the best part of all was most certainly the variety of animals they had brought in! We were able to see and touch animals such as an unusual species of stick insects, a bright pink cockatoo and a snake, which are only three of the many animals we were able to interact with.
A lesson such as this is one we will never forget. Thank you Currumbin Wildlife Sanctuary!